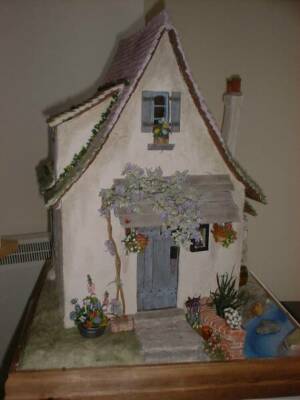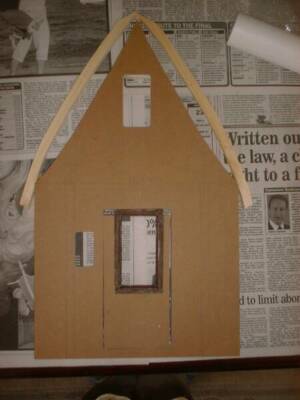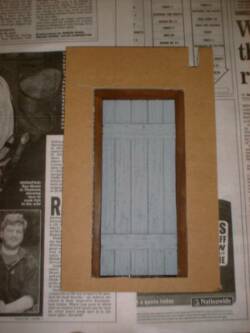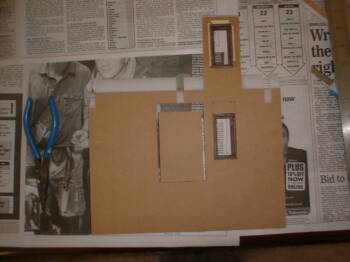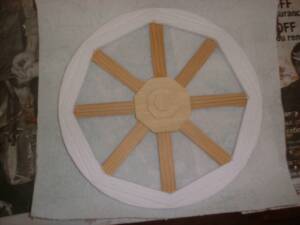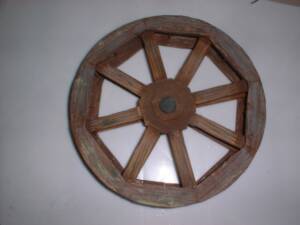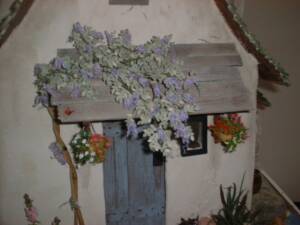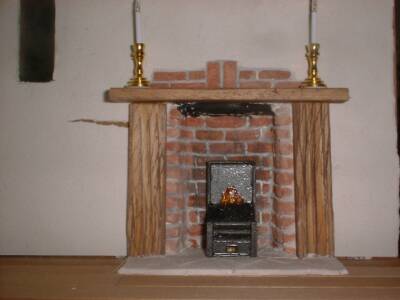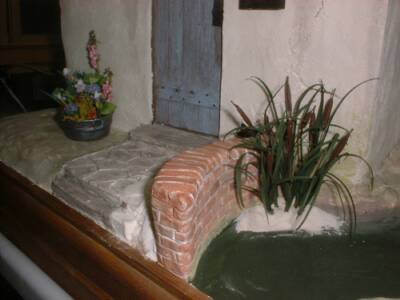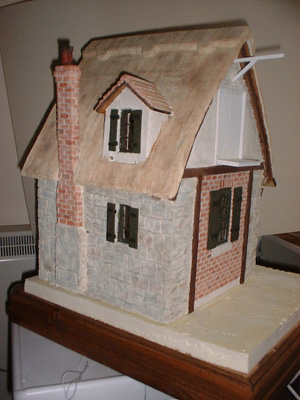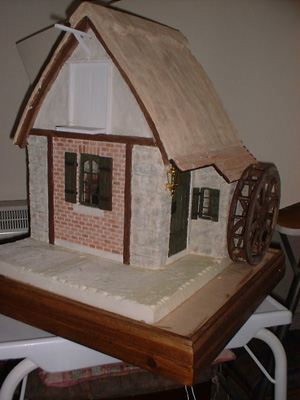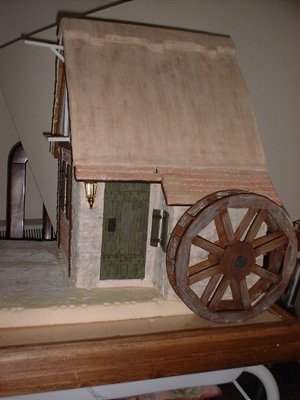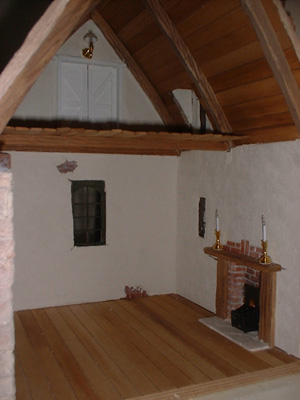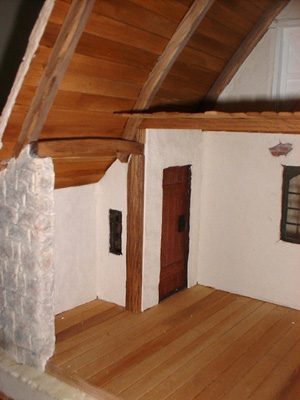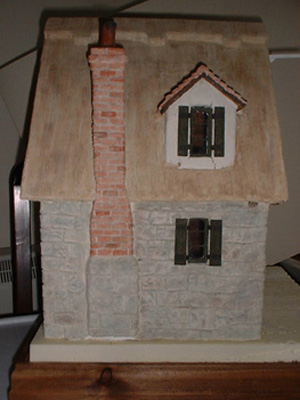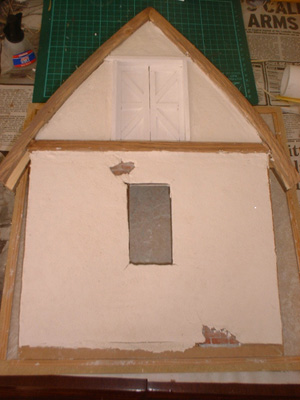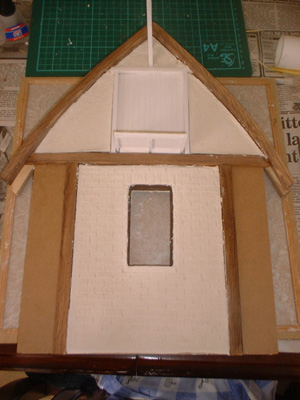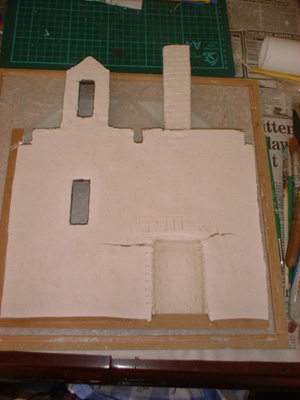 I renamed mine Wisteria Cottage.  Right - close up of the wisteria growing over the porch, and the bullrushes (before I changed the swamp into a stream).

Rik ended up at the completion of the course with a spare kit to make the "Witch's Cottage", which he very kindly gave to me.  I set myself the challenge of making it up to look as different as possible from the original house. Here are the steps I took to transform it into The Old Mill:

I built a new fireplace into the thickness of the wall, where the chimney now stands.

My next task will be to get on with the landscaping and the mill race.  I need to make a window ledge for the dormer window, as well as flower boxes, hanging baskets, etc.  In front of the bricked in cart entry to the mill there will (I hope) be cobblestones.

Here are the two houses side by side, so you can see how different they look.


Rik held two courses at Pyke House, Battle, East Sussex, in April and May 2008, to teach a total of 23 students to make his Witch's Cottage.