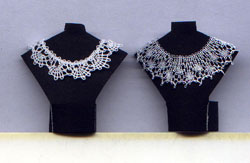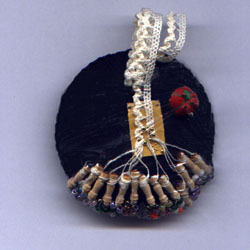 When I built Aphrodite's shop, I put this miniature lace pillow on her shop counter, and these 1/12th scale collars were in her window.

A duplicate of the little collar on the left has been used by Diana Wieler on one of her  wonderful 1/12th scale sculptures, "Let It Be".  To see more of Diana's work, please click on the photograph below.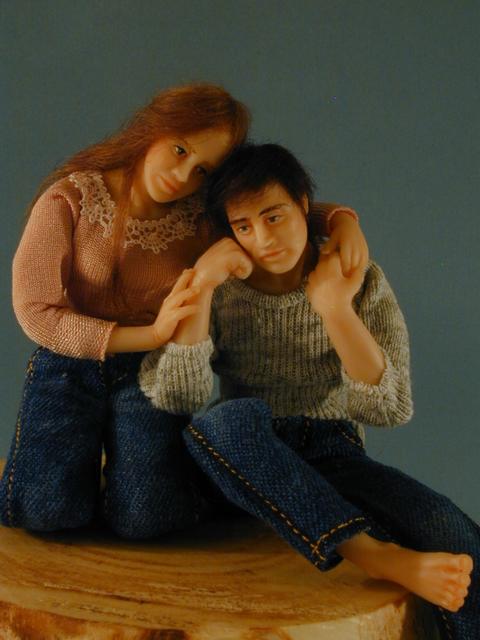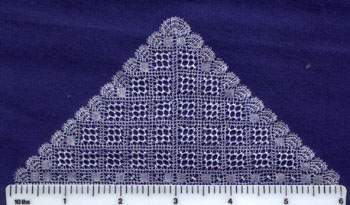 This is a 1/12th scale lace shawl, which will be displayed in Emily's lace shop.

It was made using 57 pairs of bobbins, and 120/2 thread.

Below, you can see Emily at work, a closeup of her pillow, and some of her stock.



All the patterns I used when making my 1/12th scale lace came from  the book,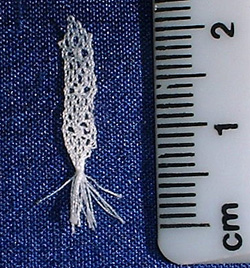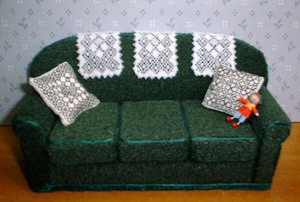 Whilst I certainly wouldn't claim that the bookmark on the right was my best piece of work by a long way, it was fun to do, though extremely fiddly.

I used a traycloth pattern to make the antimaccassars for the sittingroom of Weybourne, here are the three on the settee. My mother made crocheted ones, but I prefer mini bobbin lace.
The blackwork cushion covers were embroidered for me by Doris Cook,

the Noddy doll was made by Jane Harrop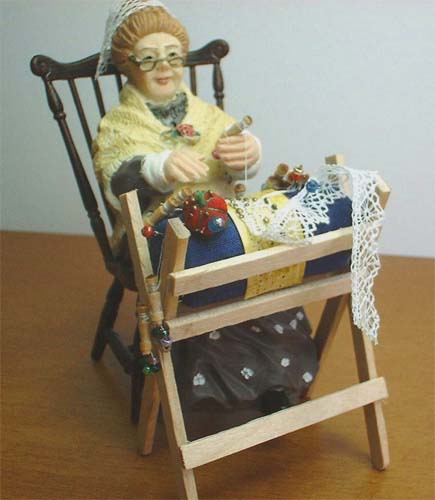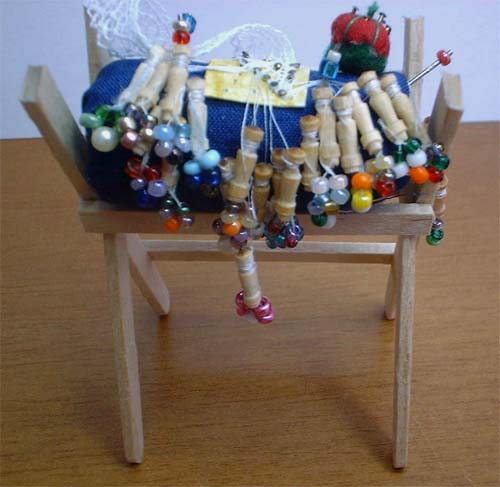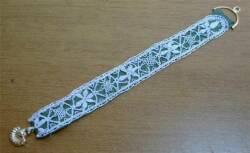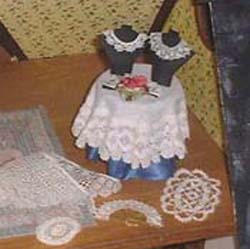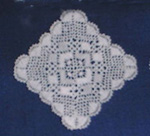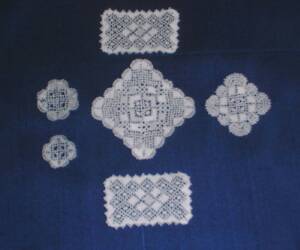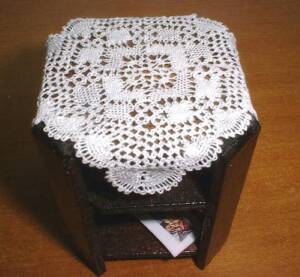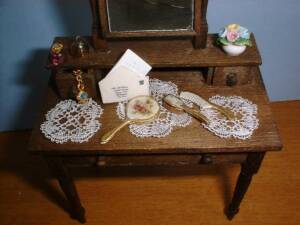 Above are some miniature lace mats, and

below two of them in place on 1/12th scale furniture